Navim Group .
Advanced Marine Solutions
Collaborates with the most renowned ship-owners and works for the best shipyards at international level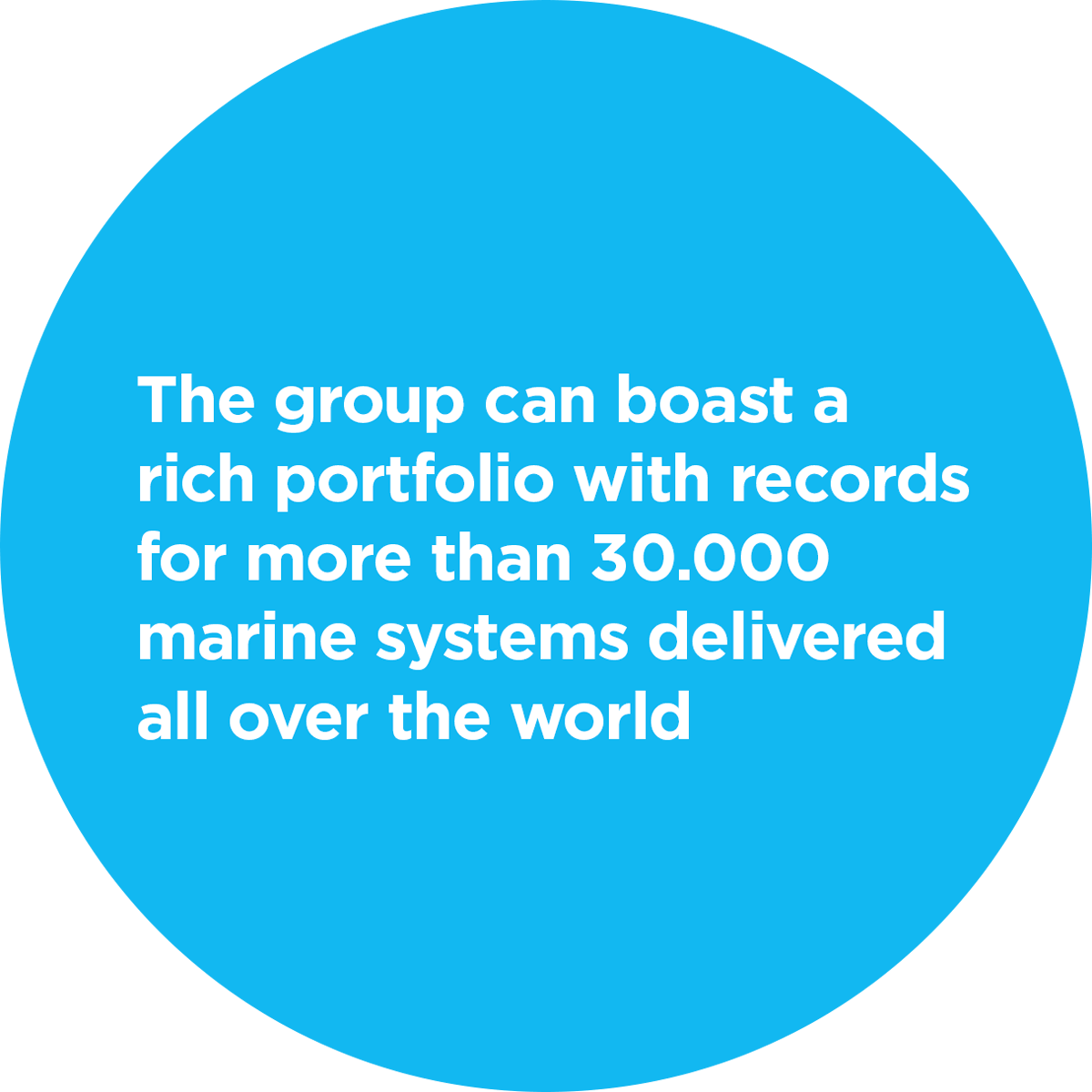 From Italian tradition to international vocation,
a story of passion for marine solutions in design
and supplying naval systems
OUR EQUIPMENT
Navim Products
Navim Group is the worldwide leader in the design, construction and supply of marine equipment for Cruise Vessels and Merchant Ships, Navy, Offshore and Mega Yachts. We assist Owners and Shipyards with a complete range of solutions, from feasibility studies and conceptual design to complete "turn-key" systems, as well as a range of customized services through the operational life of the ship.
Another products
Tender embarkation platforms

Vale

2021-07-09T15:37:30+00:00

Side shell-doors

Vale

2021-07-09T15:38:17+00:00

Semi-gravity davits

Vale

2021-07-09T15:43:57+00:00

Telescopic davits

Vale

2021-07-09T15:42:44+00:00

Valves Remote Control System

Collins

2021-07-09T15:30:07+00:00

Windows Washing Machines

Collins

2021-07-09T15:22:42+00:00

Architectural Light & Sound Systems

Collins

2021-07-09T15:25:52+00:00

Cargo Access Equipment

Collins

2021-07-09T15:24:21+00:00

Lifesaving Appliances, Davits and Winches

Collins

2021-07-09T15:31:19+00:00

Service Network
We offers to Owners worldwide availability of service engineers and specialized working teams to increase ship systems availability

Maintenance
It provides assistance at any time in any port, even at sea and in limited time, to complex technical problems.

After Sales
After sales service, retrofitting and spare parts centers are operative 24/7 worldwide
ADVANCED MARINE SOLUTIONS
Navim Segments
Navim Group is a leader in the design and manufacturing of marine equipment such as Valves Remote Control Systems, Lifesaving Appliances, Architectural lighting and local entertainment, Skydome™ Sliding Covers,  Side Doors, Access and handling systems, Cargo Access Equipment and Special Applications for the marine field for passenger and merchant ships, Navy, Offshore and Mega yachts & Luxury yachts.