Commission
For Nieuw Statendam 1 (hull 6244), delivered by Fincantieri Marghera to Holland America Line today, 29th November 2018, Navim Group has designed, built, delivered and commissioned the SKYDOME Swimming-Pool Sliding Cover (installed on deck 11); a 34 m. long and 19 m. wide structure composed by 6 sliding panels which open and close to best suit to the  weather conditions. All around the edge of the pool, there are RGB Strips dimmed by Navim dimming system creating suggestive athmosphere  and magical colour changing.
The Group LES division has also designed and supplied the ship House-lighting Dimming System for all public venues.
Designed, built supplied and commissioned by Navim Group is also the Semi Gravity Side Hinged Davit System for Life and Tender Boats as well as the Stored Power Telescopic Rescue Boats and Life Rafts. This specific davits design solution is studied to have the promenade deck completely free as well as the emergency inboard areas, freeing up space to be used as passengers walking area and for the embarkation operations.
What else?
Navim Group also designed, manufactured, installed and commissioned  the complete Side Doors Systems consisting of several kind of doors and platforms among which tender embarkation platforms, passengers embarkation platforms, mooring platforms and doors.
Last but not least, Navim Group also supplied  its range of electro-hydraulic valves actuators that have been integrated in Wartsila Valves Remote Control System.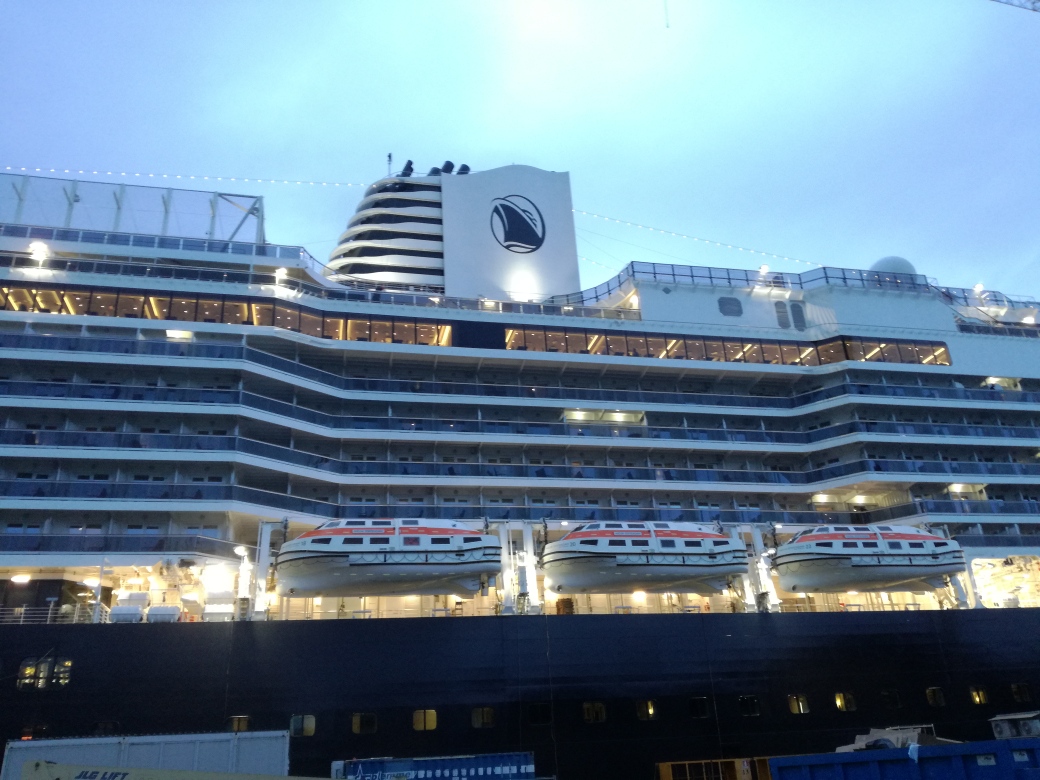 Our numbers
Navim Group is a global brand of excellence leader at international level in the engineering, construction and commissioning of marine equipment for passengers and merchant ships, navy offshore and mega yachts with records for 20.000 systems and equipment provided and refitted on more than 200 Cruise Ships, 200 Ferries & Roro Ships, 25 Offshore Ships, 40 Military Ships, 270 Cargo Units, 15 Mega Yachts and Countless Special Projects.
| Until 2018 | 20.000 systems |
| --- | --- |
| 200 | Cruise Ships |
| 200 | Ferries & RoRo Ships |
| 25 | Offshore Ships |
| 40 | Military Ships |
| 270 | Cargo Units |
| 15 | Mega Yachts |
Our core business
Navim Group is a leader, at international level, in the design, construction and supply of marine equipment for Cruise Vessels and Merchant ships, Navy, Offshore and Mega Yachts.
Lifesaving  Appliances
Skydome Sliding Covers
Valves Remote Control Systems
Architectural Lighting and Local Entertainment
Cargo Access Equipment
Special equipment